Regenerate Ayurvedic Nutrition- Pineapple
Estimated Delivery
December 17

Shipping all over India
We deliver all over India with trusted courier partners.
Authentic Products
All products are directly received from manufacturers and no middle men.
Exclusive Discounts
Discounts only available at Velltree and no offline store.
Quantity:
Know more about the Product
Product Description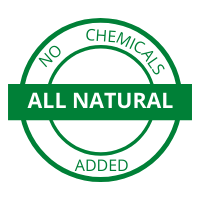 200 Gms, Pineapple flavor
Ayurvedic nutrition supplement (powder) with Ashwagandha, Sowa, Satavari, Akarkara, Jayphal, Vidarikand, Konj beej, Bala beej.
Suitable for all ages, men & women.
Can be taken with hot or cold milk.
A herbal supplement for underweight, growing children, teenagers, pregnant women & lactating mother.
This is the only supplement that helps body nutrition & prevents from disorders, diseases & boosts immunity. It not only cures but also helps your body fight from the diseases.
Benefits
Description about the herbs:
Ashwagandha: Reduces blood sugar levels, reduces stress, Increase muscle mass & strength, Increase men fertility.
Sowa: Prevents digestive troubles & digestion problems.
Satavari: Anti-inflammatory, boosts immune system, relieves cough, Diuretic
Akarkara: manage pain and inflammation related to arthritis due to its antioxidant property, cures indigestion, detoxifies body.
Jayphal: Anti bacterial, cures gum diseases, bad breath
Vidarikand: Immunity booster
Konj beej: Prevents nervous disorders.
Bala beej: Reduces chest conjestion, very effective for nervous & urinary disorders.

Product Reviews
Why Shop at Velltree?
20,000+ Customers ?
You are shopping with many others all over India.
Safe shipping ?
Shipping orders in all locations. Tracking available to customers.
4.5 Ratings ⭐
Customer satisfaction ratings & authentic reviews
Hot Deals ?
Listed Offers lasts only a few days. Hurry shop now!