Keshkumar Hair Therapy
Ayurvedic hair therapy for men.
Estimated Delivery
December 17

Shipping all over India
We deliver all over India with trusted courier partners.
Authentic Products
All products are directly received from manufacturers and no middle men.
Exclusive Discounts
Discounts only available at Velltree and no offline store.
Quantity:
Know more about the Product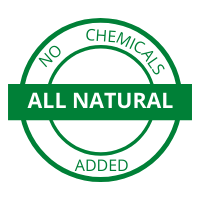 Around 70% of men are affected by pattern baldness. Besides going for hair transplant, laser therapy or oral medication, try this hair therapy, which will unfold its many benefits and effects in earlier stages of hair loss. Buy online Keshkumar Hair Therapy- a unique combination of essential natural herbs works strand by strand and from root to tip. For the formulation of this hair therapy, the makers have used one or all parts of different plants, for instance, pulp of aloe barbadensis, root of hedychium spicatum, fruit of emblica officinalis, bark of azadirachta indica, and leaf of lawsonia nermis. In order to get best results, it is recommended to properly apply Keshkumar Hair Therapy at-least two times a week. Over the time of frequent applications, your severely damaged hair will respond and you'll notice your hair becoming stronger, softer, smoother and manageable.
Composition:
Each 10ml contains:
Latin Name
Part Used
Qty.
Eclipta alba
All parts
500mg
Nelumbo Nucitera
Flower
250 mg
Bacopa Monnieri
All parts
250 mg
Convolvulus Pluricaulis
All parts
250 mg
Rubia Corditolia
Root
150 mg
Sida Corditolia
All parts
150 mg
Hemidesmus Indicus
Root
150 mg
Withania Somnitera
Root
150 mg
Symplocos Racemosa
Bark
125 mg
Pterocarpus Santalinus
Heart wood
120 rng
Glycyrrhiza glabra
Stem
75 mg
Terminalia Chebula
Fruit
50 mg
Terminalia Belerica
Fruit
50 mg
Ernblica Officinalis
Fruit
50 mg
Nardostachys Jatamansi
Root
50 mg
Sesamum Indicum
Seeds
O.S.
Brand Certifications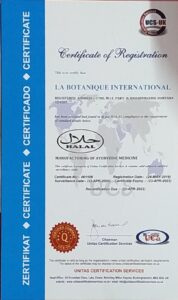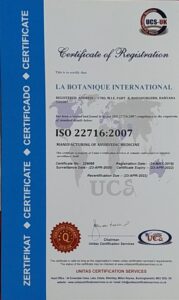 Frequently asked questions
Does it recover baldness?
Yes it with continuous usage you can recover from baldness, also best results when applied with onion.

Does it stop hairloss?
It strengthens your roots & nourishes your scalp to prevent hair loss. New hair will grow with continuous use.

How is it better than other products in the market?
It has proven results & made of all ayurvedic herbs which are not sold in the market as a complete product. But the whole range of keshkumari is completely ayurvedic with the herbs that guarantee results.


Product Reviews
Why Shop at Velltree?
20,000+ Customers ?
You are shopping with many others all over India.
Safe shipping ?
Shipping orders in all locations. Tracking available to customers.
4.5 Ratings ⭐
Customer satisfaction ratings & authentic reviews
Hot Deals ?
Listed Offers lasts only a few days. Hurry shop now!