Know more about the Product
Also Available on:
Flipkart
Keshkumari Aloe Vera Gel helps in curing itchy scalp, deep cleans oily hair, removes residue of hair products. Unlike other chemical based hair products, aloe vera is gentle & preserves the integrity of hair. It makes your hair look shinier & healthier. It can be used at any time of the day, after wash or before wash. Suitable for all hair types.
It contains vitamin A, C & E that nourishes your hair & promotes healthy cell growth. When applied on hair scalp, it improves the blood circulation in the scalp.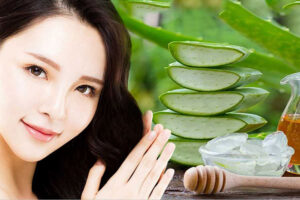 Assorted colors: Green and white.
Product Reviews
Why Shop at Velltree?
20,000+ Customers ?
You are shopping with many others all over India.
Safe shipping ?
Shipping orders in all locations. Tracking available to customers.
4.5 Ratings ⭐
Customer satisfaction ratings & authentic reviews
Hot Deals ?
Listed Offers lasts only a few days. Hurry shop now!